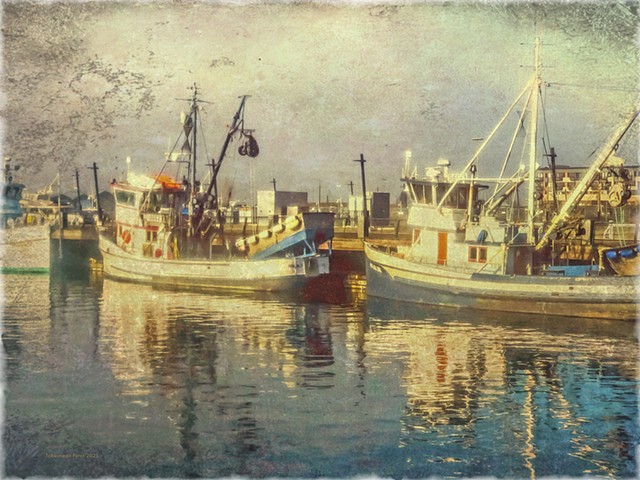 The artwork on this site covers a wide range of media and genres. The site is in-process which means it offers a view of the evolution of my work and something of the thought behind it, as opposed to presenting any product line. It's a fairly voluminous site. I do a lot of idea exploration and development digitally these days. It's a relatively fast way to get ideas out. Other important areas of work are Paintings in Oil; Dolls; and Drawings. I've also been exploring my archives in terms of documented works from the 1970's until the present, and hope to open a gallery here to show, and make sense of lines of work that I've traveled to get to whatever point I'm at now. I think this will open a few glimpses at least of who I am as an artist, and the kinds of Art I've been involved with.
That said, I'm turning back in the studio to more "plastic" works -- oil painting in particular. My approach is solid in terms of technique, but often "edgy" or experimental in terms of imagery. I'm utilizing a glazing system applied to 'alla prima' under-painting these days, and it's slow and patient work of the kind that takes years. It progresses.
This is a lot of stuff. It covers several media, a number of years, and a diverse range of lines of thought. I'm quite open to contact or discussion about the work.
Contact me if you'd like.
We are all potentially the historic representatives of some very challenging times. Do it well. Enjoy!